Use your imagination!
Backsplash. So many choices, do you want to make a statement? Do you want something more quiet that blends with cabinets and counter tops? Your kitchen is the heart of your home. When you are sitting in your kitchen your backsplash will be what your eyes are drawn to. Make sure you are looking at something that makes you feel good about your choice.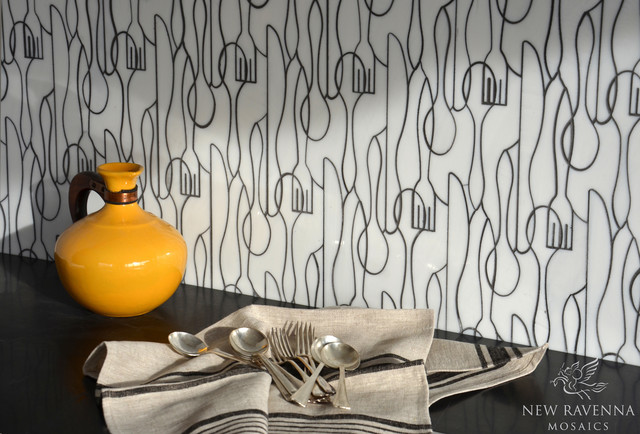 The picture to the right is an example of a classic diamond. White and black will forever be in style. Statuary marble with the black round accent pulls in the detail of the cabinet handles. These small details create a pleasing serene ambiance. Beautiful.
The backsplash below is dramatic. It lives and breaths and it is saying
look at me!!!! The designer used white with black, again but also
added a simple pop of color to show that in this element you can
add variety.
When thinking about your backsplash, consider room color, counter tops and cabinetry. Do not think all have to match perfectly. Having movement and various colors can work, it is all in the thought process. What makes you feel comfortable is what really matters. You will live with your choice. Let us help make it a good one!